How to identify the hardness and wear resistance of the toothed blade
Time:2019-01-29 09:51:01Browse:0
Sufficient strength and toughness, mechanical blade material needs to have sufficient strength and toughness to withstand the high pressure of the toothed insert and to work under the shock and vibration conditions often occurring during the cutting process without causing chipping and breaking.we are provide
tuck point saw blade
,you can know it.
High heat resistance and heat resistance are the main indicators for measuring the cutting performance of toothed insert materials. It refers to the performance of the toothed insert material to maintain the agreed hardness, wear resistance, strength and toughness under high temperature conditions. The toothed blade material should also have the ability to be easily oxidized at high temperatures and a good anti-adhesive and anti-diffusion ability, that is, the material should have good chemical stability. Good thermal physical properties and thermal shock resistance, the better the thermal conductivity of the toothed blade material, the easier the heat of cutting away from the cutting zone, which helps to reduce the cutting temperature.
Our company has set up a technical team and has many years of R&D experience. It has laid a solid foundation for the company's technical strength and provides a reliable guarantee for timely and effective after-sales technical support. Among them, the company is engaged in R&D and production, has independent intellectual property rights, and is highly favored by domestic and foreign users because of its high technical content, stable quality and long life. Blade products are exported to Asia, Europe, America, Southeast Asia, Africa, Oceania. Wait for more than one country.
The types of blades are: round knife, long knife, curved knife, tooth knife, trapezoidal knife, wave knife, shoe knife, serrated knife, disc knife, special knife and many other products development research, production and sales until After-sales service has strict scientific management and guarantees the stable quality of its products, adhering to the tenet of customer first, pursuing perfect quality, continuous innovation, providing timely service to customers and satisfying customers.
Based on the industrialization and marketization of high-tech products, the company implements a modern enterprise management mechanism. Based on the business philosophy of "quality, integrity and service", the company continuously develops and produces a series of world-leading blade products. To provide our customers with the fastest and best quality service.
All employees of the company strive for a common goal - to provide customers with the most reasonable price, to manufacture the highest quality products and the most perfect after-sales service, welcome new and old customers at home and abroad to call us, sincere cooperation and create brilliant.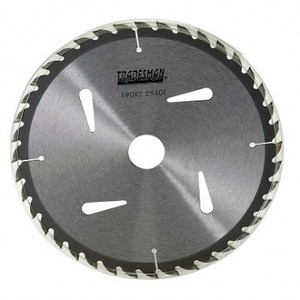 ---